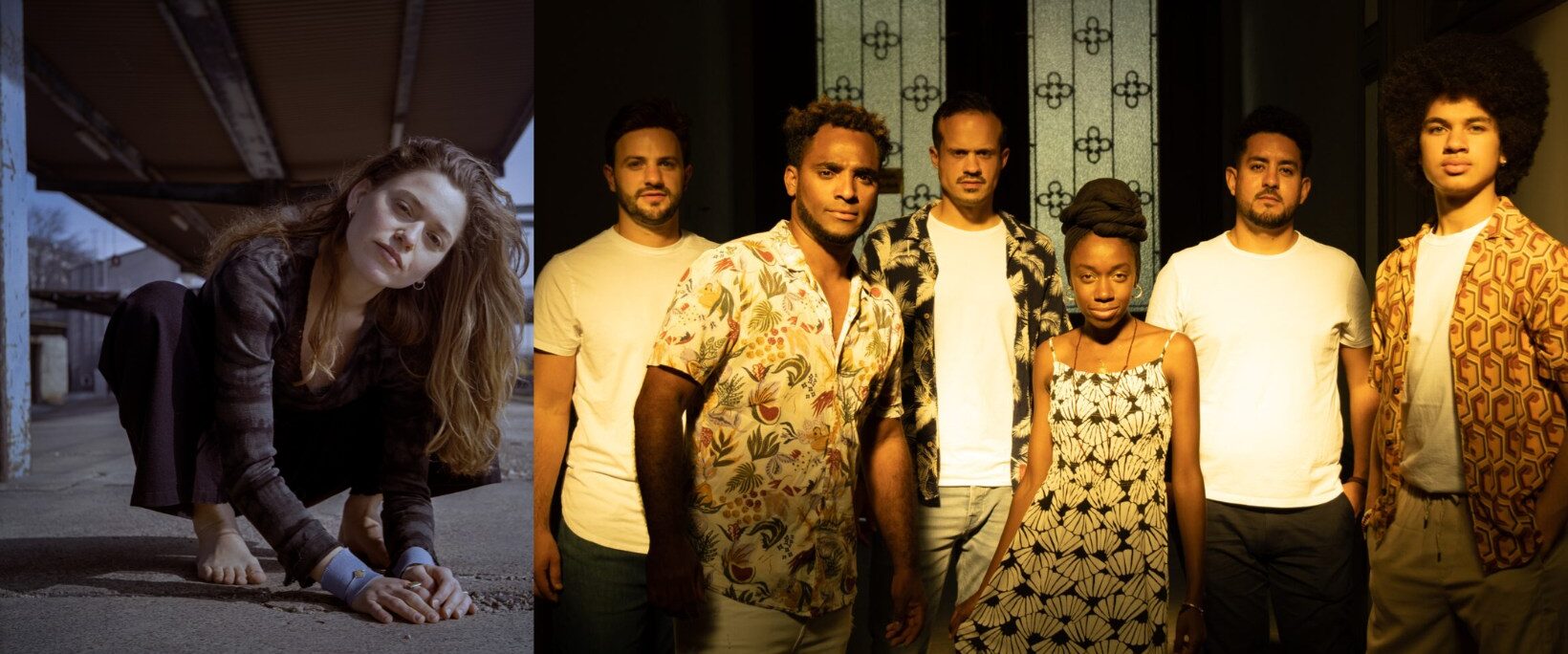 Vr 19 mei '23
Jazz to Latin | ELSA & Los Pipos
Organisatie:

Zaal open:

20:00

Aanvang:

20:30

Locatie:

Brebl | Wereldkoks

Facebook:
Today we have a double bill. We start with jazz and we will end with a latin party! Before the concert you can have a delicious diner at our neighbours of Wereldkoks.
ELSA
Elsa Steixner, born and raised in Vienna, spans an arc with her music that is able to combine the sound of the jazz and blues tradition with the most intimate facets of singer-songwriting.
Together with Julian Bazzanella (keys) and Daniel Louis (drums), whom she met during her music studies at the ArtEZ University of the Arts in Arnhem (NL), and Jakob Lang (double bass), who studies at the MUK Vienna (AUT), she founded the band ELSA in 2021. The quartet has since played several concerts in the Netherlands, Germany and Austria and won the Viersen Jazzband Challenge in 2022 with an original composition.
Influenced by the jazz and soul music of African-American artists, as well as the acoustic pop of the 70s, ELSA's compositions differ in genre and subject matter, yet meet in the essential points of sincerity and devotion. This embrace of tradition, combined with a curious and attentive look at the present, gives the music a timelessness without diminishing its topicality.
ELSA's debut album "A Day On Solid Ground" will be released in the spring of 2023.
Elsa Steixner – vocals
Julian Bazzanella – piano
Jakob Lang – double bass
Daniel Louis – drums
LOS PIPOS
Los Pipos, the six-piece Latin Jazz ensemble that combines the vibrant sounds of Latin America with the sophisticated elements of jazz, a hint of classical music, and the influence of European music like Spanish Flamenco. Founded in 2016, these friends from different parts of the world, including Peru, Cuba, Mexico, Germany, Chile, and Holland, come together to share their passion for traditional Latin American songs, infused with a unique and refreshing contemporary twist.
Their music is characterized by improvisation, storytelling, and emotional expression, all hallmarks of the Latin American music, but also by the importance of jazz harmony, improvisation and the mixture of classical music and European music, such as Spanish Flamenco. With each member bringing their own cultural influences and experiences, Los Pipos seamlessly blends together a diverse array of sounds and styles from various Latin American countries, while incorporating the sophisticated elements of jazz, and classical and European music influences.
Los Pipos is not just about the music, it's also about the joy of life. The band's energy is infectious, and they love to sing, laugh and of course, dance. They have performed at major festivals, such as the North Sea Jazz Festival and the Jazz Schmiede, and in 2021, they won the Dias Latinos Award in Amersfoort, Netherlands.
Claudia Ramos Barreto – ­vocals / violin
Ramón Mendeville – vocals / percussion
Philip Kukulies – percussion set-up
Juniors Cesar Sarracent – bass
Enrique Delgado – piano / keyboard
Geo del Valle Miranda – trumpet / flugelhorn / valve trombone