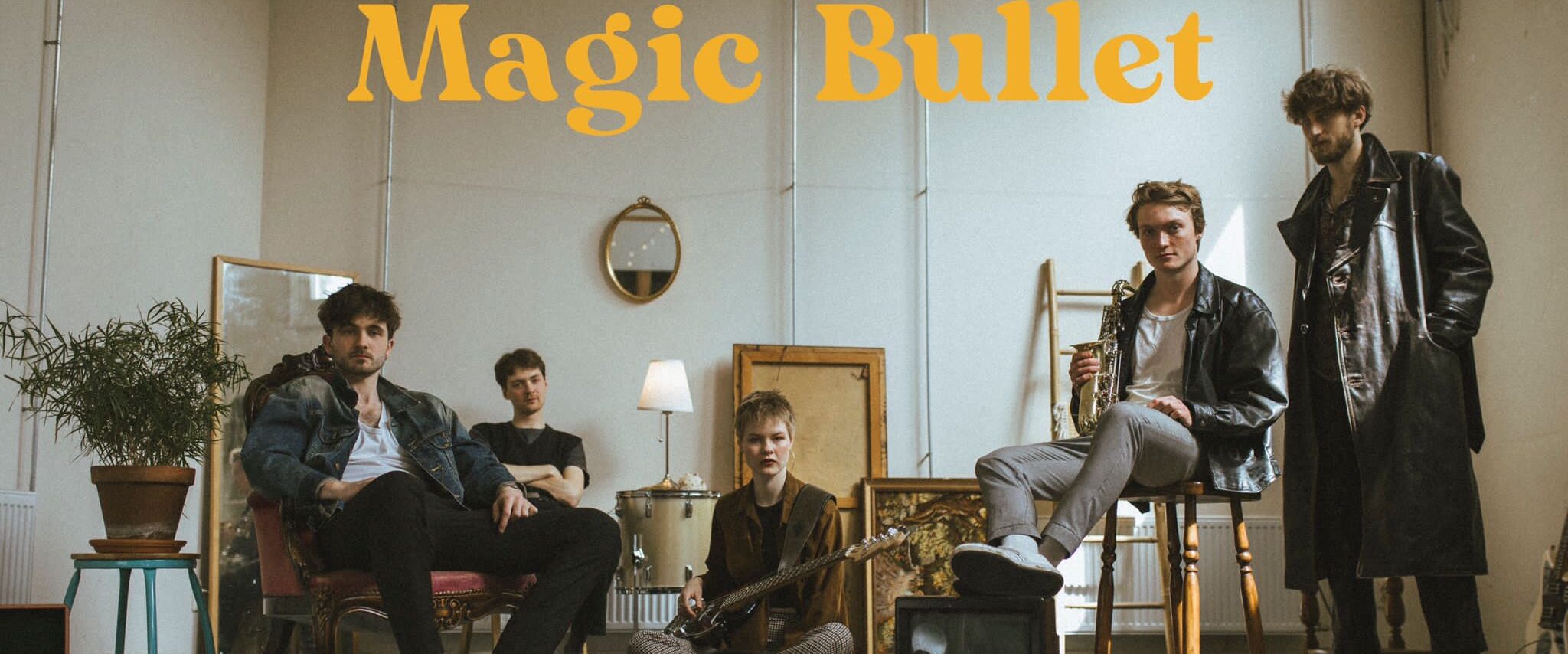 Wo 14 jun '23
The Magic Bullet & Outta Pocket
Organisatie:

Zaal open:

20:00

Aanvang:

20:30

Locatie:

Brebl

Facebook:
Two new fresh funk bands are coming to Brebl! The Magic Bullet & Outta Pocket!
The Magic Bullet
Do you believe in Magic Bullets?
Between truth and fantasy there is a blurred line, on it we do the existential dance and transcend from material to magic.
The Magic Bullet, rips through impressions of love and heartache and takes listeners on an intimate reflective journey. It presents a number of original songs, which were born from lived experiences of chaos and catharsis, stories told through the language of funk, blues and soul.
Zachary Brooks – vocals
Pauline Timmerbeil – bass
Nathan Becker – guitar
Leonel Nordmann – sax
Leander Seekings – drums
Outta Pocket
Outta Pocket is a Disco-Funk newcomer band based in Arnhem. Their groovy tunes and catchy melodies are guaranteed to make you wanna dance it up. So come on over, we're gonna give you a night to remember!
Eteeyen Ita – singer
Andreas Savvides – guitar
Leonel Nordmann – sax
Joep Vlaar – piano
Thijs Buying – trompet
Nicolas Kyriakides – drums
Daniel Vitalij Eberling – bas